Bernice is a dedicated and passionate professional life and leadership coach committed to helping her clients foster self-awareness so they can discover their true potential and achieve remarkable success in every part of their lives. With over a decade of experience in the field, Bernice has guided countless clients from various industries in unlocking their inner strengths and unleashing their personal and professional growth.
Bernice holds a Bachelor's degree in Accounting, which has equipped her with a deep understanding of business acumen, entrepreneurial skills, finance coaching, analytical thinking and demonstrates credibility and trust. She is a Professional Certified Coach (PCC) through the International Coach Federation (ICF), ensuring that her coaching methods adhere to the highest standards of professionalism and ethics.
Bernice's coaching philosophy centers around fostering self-awareness, building resilience, and cultivating authentic leadership. She firmly believes that everyone has the capacity to lead, and through her transformative coaching process, she helps her clients tap into their innate abilities, overcome challenges, and flourish in both their personal and professional lives.
Passionate about continuous learning and growth, Bernice stays up-to-date with the latest research and industry trends in coaching and leadership development. She frequently attends conferences and workshops to expand her knowledge and refine her coaching techniques, ensuring that her clients receive the most effective and impactful support.
When Bernice is not coaching, she enjoys creating courses, writing blogs and her doing her podcast on personal development and leadership. She also volunteers and mentors several groups in her community.
Whether you are an emerging leader, a professional in transition, or an individual seeking personal fulfillment, Bernice is here to guide and support you on your journey towards success. With her expertise and unwavering dedication, she will empower you to embrace your unique strengths, overcome obstacles, and create a life filled with purpose, meaning, and lasting fulfillment.
Before becoming a coach, I earned a Bachelor's in Accounting from New Jersey City University. I built a successful career as a finance manager for several corporate firms, including ADP, The MWW Group and I even owned my own medical collection agency.
My diverse background in finance, combined with my entrepreneurial journey, has shaped my perspective as a coach. It has instilled in me a deep appreciation for the intersection of business objectives, financial management, and personal growth. 
BEFORE I WAS "ME"
There was a time — before I went through my own transition — where my life seemed fine. I was 43, happily married with two children. Before the children, I had a great career in corporate America. I'd even owned my own business. On paper, it all looked great. The truth was, there was a lot I didn't know about myself, my core values or the power I had to align my life with the things that are really important to me. Then, within a period of just 12 months, a series of traumatic events COMPLETELY CHANGED THE TRAJECTORY OF MY LIFE.
Suddenly, my life went from being fine to being a struggle with life and death, health and medical issues, family trauma, and deep loss. All of these personal challenges and setbacks unleashed a strong desire to build my understanding of and expertise in the dynamics of family and personal relationships and how they impact our closest relationships, our parenting, friendships, careers etc. I devoted the next several years to in-depth research on how relationships and experiences shape our thoughts, influence our choices and eventually impact our outcomes.
In the process I discovered I had been stepping over the most important relationship of all — the one I had with myself. At some point, I'd stopped checking in with myself. Life, children, marriage and responsibilities always seemed to be more important than what I needed or wanted.
So, I sat down and began the process of unraveling myself to look at where I was, what my original dream had been, and what had actually manifested. I had to unpack it all to decide what I wanted to keep, what I wanted to let go and what new things I would need going forward.
WHAT BECAME OF "ME"
"It is better to follow the voice inside and be at war with the whole world than to follow the ways of the world and be at war with your deepest self."
~ Michael Pastore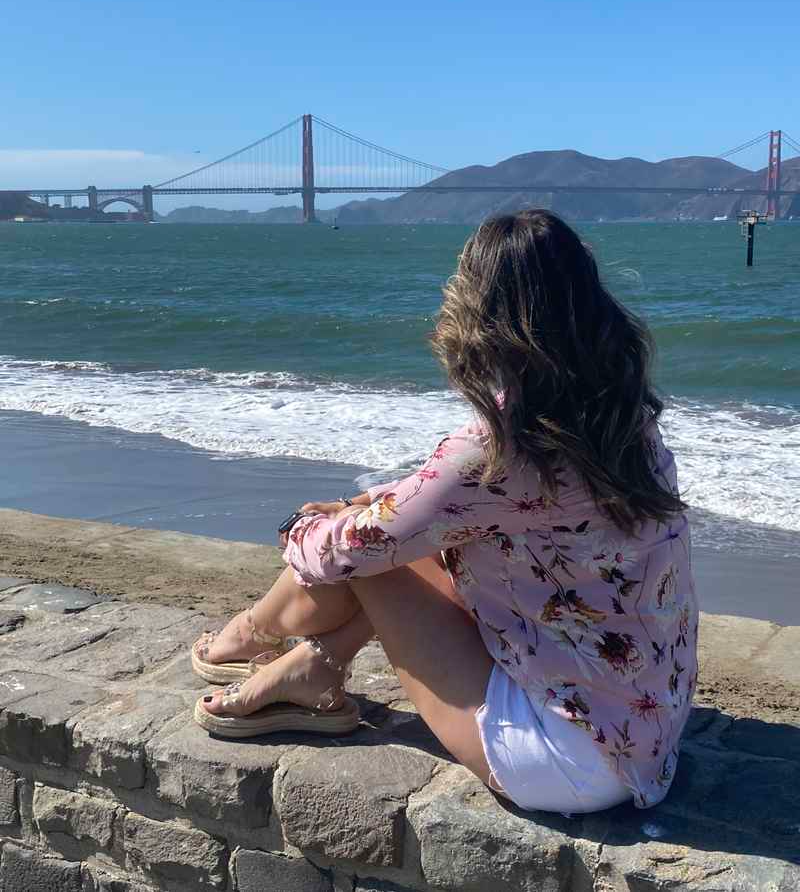 The process of putting my life back together after this period of shattering events was like creating a beautiful mosaic. The journey of self-discovery was hard and messy, but I also recognized that parts of me were far more remarkable than I'd ever noticed. I've been able to call on strength I didn't even know I had. And I realized that to live my best life, I'd have to be three things: 
Authentic and true to myself — first and foremost

Honest — like out loud

Brave — even though I was terrified
​Today I'm different — I'm whole and strong, but different. I have learned to honor that still, small voice inside of me — even when it's inconvenient or feels crazy. I've surprised myself at how calm and confident I've become! Asking and answering all those questions, creating a plan and following through on it has led me to a life that is truly amazing. I've come out on the other side empowered to live my best life and more authentic than ever.
Looking back, I wish I'd had someone in my corner who could've helped me navigate through these transitions. So now, I am using what I learned from my own experiences to coach others facing similar challenges and to help them reach their personal and professional goals. Today, I'm incredibly blessed and proud to be surrounded by family, an amazing group of loving and supportive friends, colleagues and a tribe of clients that make my life rich and full. I built a career that honors what's most important to me. I'm challenging myself in ways I've never before. I'm running a half marathons, taking singing lessons, creating the life I always dreamed of AND having the time of my life doing it!